Problem Gambling Treatment
Gamblers lie to themselves when they think they can beat a game of chance. Chance means you cannot manipulate the outcome of a game. Gamblers constantly think they can figure a game out, which machine will win, which numbers will come up, which horse will win, which card they will draw or which number will come up in roulette or bingo. The actual odds are this: The house gets 6% of every dollar you bet, so if you continue to gamble you will lose every penny you have. Gambling establishments are not fancy because of the winners; they are fancy because they can predict that the odds are always in their favor. The casino will always win. All of the games are stacked in their favor and there is no way you can predict a game of chance. Each time you play each game the odds are exactly the same. There is no way to predict which horse, number, color or machine will win. The odds are exactly the same each time you play. Gamblers constantly think they can figure a game out and increase the odds of winning, but this is never true. Memorize this sentence and say it over and over to yourself: "If I continue to gamble there is a 100% chance that I will lose everything."
Problem Gambling Treatment Video
A video lottery machine has a random number generator that randomly generates the next numbers. Let us say the odds on one machine are 4000 to one big win. So imagine that you have 4000 white marbles in a bin and one red marble. You spin the bin and draw out one marble. The odd of choosing the red marble are 4000 to one. Now you put the marble back in the bin, spin the bin and draw out a marble. The odds are exactly the same 4000 to one. All gambling is a game of chance and there is no way to predict when the machine, game or player is going to change the odds. In the marble game, there will always be a 4000 to one chance that you will win. The real odds are, if you continue to gamble you will be penniless. A casino only offers games of chance never games of skill. The house would not let you play a game of skill because you could learn the skill and increase your odds of winning. The house never makes this mistake. The odds are always in favor of the casino. If you continue to gamble the casino will always win. If you continue to gamble you will always lose everything.
Here is a list of ten statements you may have said to yourself that gave you the illusion that you could figure out a game of chance.
1. This machine has not paid out all day, it is ready to pay. No the odds are always the same.
2. This horse always wins on a muddy track. No, the odds of one horse wining are always the same.
3. This blackjack dealer is unlucky; this is the table to play. I would win here. No, with every deal the odds are always the same.
4. If I keep playing this color it has to win soon. No, the odds are always random.
5. This roulette dealer spins too fast, the ball runs too fast and this makes it more likely that the ball will fall on number 22. No, the odds are random and always the same. If you continue to gamble you will be penniless.
6. If I keep count of the numbers I can figure this game out and increase my odds of winning. No, games of chance are not games of skill. The odds are the same every time you play the game.
7. I always use this machine. It pays out the best. No, a machine has a random number generator and each time you play you have the same odds of winning.
8. If I keep playing the numbers of my birthday, I will win every time. No, the odds are if you continue to gamble you will lose every cent you have.
9. If I do not want to win I win every time. No, the odds are always the same.
10. This is my lucky day. I cannot lose. No, the odds are random, you cannot predict, or use a skill to change the odds at a game of chance.
People who are problem gamblers think that they cannot tell the truth. They believe that if they do, then they will be rejected. The facts, however, are exactly the opposite. Unless you tell the truth, no one can accept you. People have to know you to accept you. If you keep secrets, then you never will feel known or loved. You are only as sick as your secrets. If you keep secrets from people, then you never will be close to them.
You cannot be a practicing gambling addict without lying to yourself. You must lie, and believe the lies, or else the illness cannot operate. All of the lies are attempts to protect you from the truth. If you had known the truth, then you would have known that you were sick and needed treatment. This would have been frightening, so you kept the truth from yourself and from others. Let us face it. When we were gambling, we were not honest with ourselves.
The Pathological Gambler
"Gamblers Anonymous (GA) has been, and is, the single most effective treatment modality for the pathological gambler" (Custer, 1984a). This point continues to be true today. The American Psychiatric Association's Treatments of Psychiatric Disorders states, "In general, an approach which utilizes several treatment modalities, including participation in Gamblers Anonymous, appears warranted at this time" (Karasu, 1989, p. 2466).
Gamblers Anonymous is a Twelve Step program modeled after the Twelve Steps of AA. The program provides hope to recovering individuals. Many clients recover by going to GA alone, but some clients, particularly those with concomitant psychiatric disorders, need the structure of inpatient or outpatient treatment (Custer, 1984b; Karasu, 1989).
All clients with gambling issues need to be thoroughly assessed for their gambling problem and take the South Oaks Gambling Screen (Appendix 54). Gamblers tend to leave things out of their gambling history (Appendix 70), so you must be careful to collect all of the problems caused by gambling. It helps to use the financial forms (Appendix 52) to assess the amount of debt and develop a pay budget to pay back debtors.
Clients who have entered gambling treatment need to do a minimum of three things to begin recovery: (a) get honest with themselves, (b) embrace the first few steps of GA, and (c) develop a good relapse prevention program. These steps provide the foundation for recovery. The recovery skills presented in this book are client work. They educate about the disease of pathological gambling, teach the tools of recovery, and have clients apply the tools in their daily lives. Each client completes each exercise and shares his or her answers with the recovery skills group. The group decides by majority vote to accept or reject the contract based on how well the client completes the exercise. If the contract is rejected, then the client has to do it over again.
Recovery skills help a client to identify the problem, understand the problem, and learn coping skills for dealing with the problem. The types of recovery skills are infinite. You will want to develop some on your own, but there are a few exercises that you will use with nearly every client. The following recovery skills are the ones that you will use most often. If there is no pressure relief group in your local GA chapter, then you will have to help the client make a payback plan using the pressure relief group and financial forms in Appendix 52.
Honesty
The Honesty for Gamblers exercise (Appendix 35) helps clients to see how they have been distorting reality. All clients use denial, in its many forms, to keep from experiencing the pain of the truth. If they see the whole picture about themselves, they hurt. They realize that they are sick and need help. This creates tremendous fear. Clients keep from feeling this fear by minimizing, rationalizing, denying, blaming, distorting, projecting, intellectualizing, diverting, and dozens of other ways of not experiencing the truth.
Clients cannot uncover denial without getting help from others because denial tends to be unconscious. The Honesty for Gamblers exercise gets them started in this search for the truth. It is the job of the counselor and treatment center to set up an atmosphere of love and trust and then to give clients the opportunity to search for, and share, the truth with each other. The truth sets people free. Treatment is an endless search for truth.
Working through the Honesty for Gamblers exercise is an eye-opening experience for clients. They come to realize how much they have been lying to themselves and to others. They feel guilty about lying to others. However, clients usually do not realize that they have lied to themselves more than to anyone else. This comes as a startling revelation.
Clients need to process how they feel about themselves when they lie, and they need to learn the negative consequences of dishonesty. First, if they lie, then they will hurt. If they do not tell people the truth, then they will not be known or feel loved. Second, without truth, clients cannot solve problems accurately. To solve problems, you need the facts.
The Twelve Steps should be the core of treatment for pathological gambling. More individuals have recovered using the principles of GA than using any other treatment. Gamblers Anonymous works, and it is free. The only requirement for GA membership is the desire to stop gambling.
Did you ever lose time from work or school due to gambling?

Has gambling ever made your home life unhappy?

Did gambling affect your reputation?

Have you ever felt remorse after gambling?

Did you ever gamble to get money with which to pay debts or otherwise solve financial difficulties?

Did gambling cause a decrease in your ambition or efficiency?

After losing did you feel you must return as soon as possible and win back your losses?

After a win did you have a strong urge to return and win more?

Did you often gamble until your last dollar was gone?

Did you ever borrow to finance your gambling?

Have you ever sold anything to finance gambling?

Were you reluctant to use "gambling money" for normal expenditures?

Did gambling make you careless of the welfare of yourself or your family?

Did you ever gamble longer than you had planned?

Have you ever gambled to escape worry, trouble, boredom or loneliness?

Have you ever committed, or considered committing, an illegal act to finance gambling?

Did gambling cause you to have difficulty in sleeping?

Do arguments, disappointments or frustrations create within you an urge to gamble?

Did you ever have an urge to celebrate any good fortune by a few hours of gambling?

Have you ever considered self destruction or suicide as a result of your gambling?
Most compulsive gamblers will answer yes to at least seven of these questions.
Call 1-800-992-1921 for a free assessment
Begin Alcoholism Treatment at Home: Many patients like to start recovery at home. If you cannot bring the problem under control using this self-help approach, you will need to consider inpatient or outpatient treatment.
Chemical Dependency Counseling: A Practical Guide, Fourth Edition This best selling book is used by most treatment centers to treat addiction. It will tell you everything you need to know about treating addictive disorders. Plus it includes all of the tests and exercises that satisfy all accrediting bodies.
The Addiction Treatment Planner, Fourth Edition: This is a treatment planner to help professionals develop effective treatment plans. Approved by JCAHO and all state and federal accrediting bodies. The most used addiction treatment planner in the world. This can be used with TheraScribe 5.0 to computerize treatment planning.
Treatment Planner Computer Software: TheraScribe is a computerized treatment planning software that can use The Addiction Treatment Planner, Fourth Edition and many other mental health modules to develop industry standard treatment plans.
Treating Alcoholism: Helping Your Clients Find the Road to Recovery:Everything you need to know to help someone with an alcohol or drug problem.
The Alcoholism and Drug Abuse Client Workbook, Second Edition:All of the exercises a client needs to develop a stable recovery program. Used in most treatment settings as the treatment workbook.
The Gambling Addiction Client Workbook, Second Edition: All of the exercises a person needs to develop a stable gambling recovery program. Used by many gambling programs as their treatment workbook.
The Big Book of Alcoholics Anonymous says that only God can relieve the illness of addiction. Here are a few spiritual tools to help you:
Teaches you how easy it is to hear God's voice.
Peace Will Come CD Sit back and let the words and music sink into your soul. Come back often and play the songs over and over again. You won't be sorry. God will teach you many things you need to know.
A Communication From God: A meditation tape that will give you long communications from God. The tape takes you through two exercises where God speaks to you directly.
Trevor Howard, the sheriff of Teton County Wyoming, is contemplating an explosion of cocaine addiction, four structure fires and the murder of a six-year-old boy in his jurisdiction. The boy had a wooden cross penetrating his heart indicating a possible religious connection. Trever has the idea of hiring a young woman deputy with experience in undercover narcotics investigation. Simultaneously, Doctor Abe Anderson, Trevor's best friend, meets Heather Cutler, acting in a play as the red headed demon of seduction. Abe falls in love with her and even more with his first experience with cocaine. Trevor is usually a confident police officer but these crimes, coming all at once, leave him feeling deeply troubled. Before it's done his whole life, friendships and family will show him how terribly he has underestimated his greatest fears.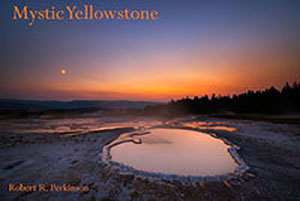 Joan Worthing has a new job as a seasonal ranger in Yellowstone National Park. She is hoping to escape a long history of physical and sexual abuse by her brother Teddy who is schizophrenic. Teddy escapes from a mental hospital and rushes to find her. He believes she must have his child who will save the world from an alien invasion. He is desperate to find Joan and save the world. Doctor Rand Holland, a psychologist in new recovery from alcoholism, becomes involved in the search for Teddy and the protection of Joan. One of Rand's teenage patients Lela Lander runs away from home seeking help from Rand. She becomes involved with a Satanic coven in Denver run by Lonn Majors. All these characters meet in Yellowstone as the coven holds a Halloween ritual sacrifice that will bring Satan to earth for the ultimate battle between good and evil.
Addiction stops your spiritual progress. Begin a new spiritual journey: www.godtalkstoyou.com
Read the latest research for a school paper or project from the National Library of Medicine